Shopping Cart
Your Cart is Empty
Thank you for your business!
You should be receiving an order confirmation from Paypal shortly.
Exit Shopping Cart
Now Is The Time To Make Changes To Your 2021 Medicare

Advantage & Prescription Drug Plans.
We Can Now Complete Your Enrollment ONLINE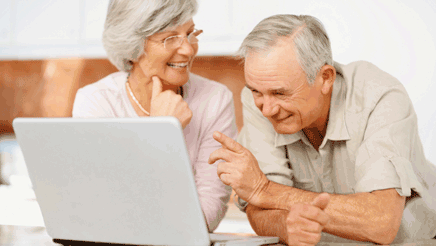 During the Medicare Annual Election Period ; Beginning October 15th, you will be able to make changes to your Medicare Advantage plan and Prescription Drug Plan; such as switching carriers or returning to Medicare and selecting a Medicare Supplement or PDP Prescription Drug Plan, that will become effective January 1, 2021. Must submit by December 7th, 2020.
After December 7th, 2020, you are "Locked In" to your selected plan and unable to make any changes until the next Annual Enrollment Period, During the rest of 2021, you may qualify for a Special Enrollment Period, such as moving out of your current service area.. You may return to Orginal Medicare and a select PDP plan and perhaps a Medicare Supplement in January 2021 to February 14, 2021.If Not Happy With A Medicare Advantage Plan
WE RECOMMEND AN ANNUAL REVIEW TO ASSURE YOU HAVE THE PLAN THAT MEETS YOUR HEALTH AND FINANCIAL NEEDS IN 2021, ESPECIALLY YOUR PRESCRIPTION DRUG PLAN: PDP AND MEDICARE ADVANTAGE PLAN.
EXAMPLE: A female client was on a Medicare Advantage with Drug Plan, for 2019; and needed a lot of prescription drugs. Her estimated 2019 drug cost would be $7,623.00 We changed to another plan reduced her cost to $ 867.00 IT PAYS TO REVIEW
You Can Download the Worksheet to Update Your Prescriptions and physicians to prepare for meeting
WE WILL MEET IN PERSON OR ONLINE PHONE/WEB VIDEO CONFERENCE
If you will turn age 65 in this year you have the Initial Enrollment Period IEP, 3 months before, the month your turn 65 and three months after turning 65. Effective date is the first day of the month you turn age 65.
You also have the SEP to terminate your employer or union group health insurance plan, pay the Part B monthly premium and enroll in a Medicare Advantage plan or Medicare Supplement. Many people on a group plan can save a lot of money by leaving their group plan and joining a MA plan or Medicare Supplement.
I have worked with clients who are unknowingly paying BOTH their Part B and their co-insurance for group or union insurance. Please check with SSA 800-772-1213 to make sure you are NOT making a double payment, you can save almost $ 1,626.00 annually by cancelling the Part B withdrawal if you are on a group or union health plan that doesn't require Part B.
You can Download the "Medicare & You 2021 " booklet in .pdf format using the Tab above.
We encourage people turning age 65 soon to create a HSA Health Savings Account, at their financial institution with "zero" monthly fee and fund it with "Catch Up" funds.

Once your are age 65, you are unable to establish the account by federal law.

See the video on the HSA Tab to learn more or contact a Benefits Advisor.

Revised: 9-14-2020

0

/